Viking Skause
Written by
McDonald, T.
| Date 12th of December 2022
Abstract
Skause is a Viking stew, which contained, boiled meat, vegetables and Mead, an alcoholic drink made from fermented honey and included spices (What Viking Diets Were Really Like, 2021). I wanted to make something vegan that a meat eater would think of trying. Being as meat eaters, especially men, see themselves as being a little on the wild side, I needed something that would appeal to the old world fun vibe. So, when I was looking through old recipes for inspiration, the Viking food immediately jumped out at me. Bearing in mind I need to appeal to both vegans and especially non-vegans, the mock meat had to be good. Unfortunately, the mock meat I intended to use, Naked strips, was not available, so I had to improvise. This resulted in the idea to add three different types of mock meat to the dish. I struggled to find suitable mock meats at such short notice. Nonetheless, I settled on extra firm smoked tofu, a bean curd and Plant Chef Meatless Chunks, because they would hold together in the cooking process. I took a chance on Better Naked Burger because I have never tried it before, which I cut into pieces. Choosing the vegetables presented little problem, but since I wanted to keep with a chunky feel, I chose root vegetables and cabbage for variety in the texture. This left me with solving the issue of the Mead. Mead is sweet and spicy but not vegan, so after looking on the internet for suitable alternatives, a spiced wine such as Mulled wine seemed like the logical choice. The recipe could have become more complicated, but I thought it's best to keep it simple and fun to keep people's interest and increase the chance people would try the Viking Skause. When it came to the spices, I learned the Vikings liked mustard and horseradish (What Viking Diets Were Really Like, 2021), so I added mustard powder to the recipe and would have added horseradish if I had found some in time.
One thing that really concerned me was the Better Naked Burger: would it hold together in the pot, or would it come apart or even dissolve. For this reason, I decided to fry it first to firm it up, which worked very well. Another thing about the mock meat is the loss of oil. Often I hear meat eaters talking fondly of the oil from the meat, flavouring the food it is cooked with. The oil from meat is typically salty, so I added a small knob of salted vegan butter to the recipe. Although it was difficult to find good sources of information on Skause, I did learn that Vikings liked seeded bread, so I thought it would make a great compliment. I did not make any bread to go with it, however. Instead, I opted to buy some from the store, so I could concentrate on the Skause.

I was very pleased with the results. The Mulled wine really made the difference in the flavour and the mock meats worked perfectly. Although I was very happy with the way the dish turned out, next time I might try using a vegan lard in place of the vegan butter. I will diffidently keep the Mulled wine and the root vegetables and choices of mock meats. In addition, next time I would like to try the Skause with some horseradish; otherwise, this dish was just as I wanted it and does not need changing. It is perfect as it is.

Index
Viking Skause simmering in a pot.

Introduction
Vikings are popular in the UK even to the point of battle re-enactment; thus, Viking food is likely to invoke some interest. If you are a meat eater, I challenge you to try this dinner! Even if you are a vegan, you can still try it. Incidently, if you are a vegan that is not keen on the texture of meat, however, you might want to leave out the mock meat and just have tofu. One thing is for shore, you need to be the adventurous type and not someone that is afraid to try new things. Although the recipe contains alcohol, you can leave it out and use something else. I will not be providing alternatives to the alcohol, nor will I be reviewing the best mock meats. Neither will this report include studies on the dish's popularity with the public. Through this recipe, I hope to reach a wider audience of non-vegans in order to tempt them into trying something completely vegan, yet still exciting in their eyes. If you serve this dish up at a party or other function, I feel confident non-vegans are likely to try it. However, studies on the veganised dish is not part of this report.

Notes
Any mock meats will do, as long as you seal the meat chunks first by frying in a little vegetable oil. This stops the mock meat from going mushy or falling apart too much in the cooking process. However, I strongly recommend using the smoked tofu!

Yes, any mulled wine or spiced wine will do. I used a Tesco one that was 5.5% and cheap. It was full of flavour, though.

Yes, and root vegetables or greens will do, but I like to keep it chunky!

I used vegan butter in this dish to imitate the fats from meat, but a vegan lard would be better. However, if you want to keep it healthy, just leave it out altogether.

The Vikings would have used Mead in this dish. Mead, however, is not vegan, so that is why I used a spiced wine like Mulled wine. Yes, you do need to check the spiced wine is vegan. That is another reason I used the Tesco Mulled wine.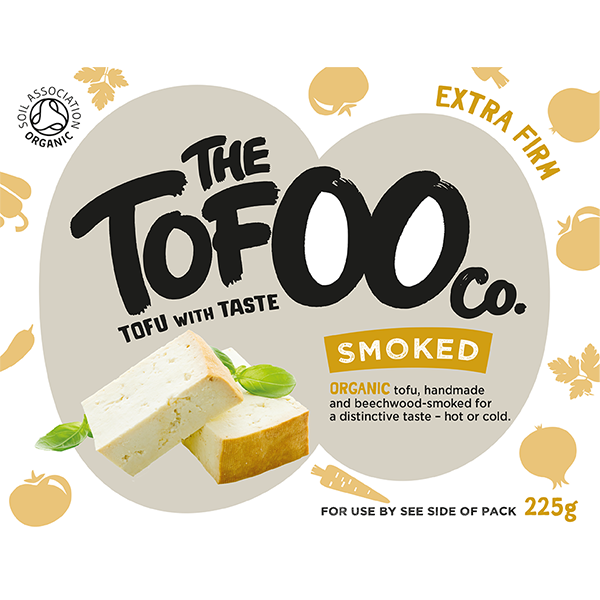 I highly recommend using extra firm smoked tofu in this recipe

Cut a burger up into chunks. This was the vegan burger I used.

The 3rd mock meat I used.
White potato is a key ingredient.

Other ingredients.

---
Fun facts
Viking Skause is the ancestor to Liverpool Scouse. What Viking Diets Were Really Like (2021) says Skause was a popular dish that was always cooking.
---
Serves 2
Time 3 hr 5 minutes

Preparation, 5 minutes.
Cooking, 3 hrs

Ingredients
Mock meat of your choice (I used Extra Firm Smoked Tofu, Plant Chef Meat Free Chucks and a Better Naked Burger that I cut up)
Leek x 0.5
Potato x 1 medium size
Carrot x 1
Parsnip x 0.5
Onion x 0.5

Cabbage, leafy green x 60g
Mulled wine x 2 cups
Vegan stock x 150 ml

Fruit syrup x 3 tbsp (from a can of peaches)
A tablespoon of vegan butter
White pepper x 0.5 tsp
Mustard powder x 1 tsp
Salt x 1 tsp
Apparatus
A large saucepan or stewing pot
Chopping board
Sharp knife
Wooden spoon

---
Method
If needed, cut the mock meat you have chosen into large chunks, about 3 cm cubes.

Fry the mock meat in a little oil to seal it up. At the same time, fry the onion, which should also be in large chunks.

Take off the heat.

Cut the carrot, leek, potato, and parsnip into large chunks about 3 cm cubed. Add them to the pot.

Cut the cabbage into thick short strips and add to the pot and put back on a medium to high heat.

Add the vegetable stock and fruit syrup.

Add the Mulled wine.

Add the mustard powder, salt, white pepper and black pepper. Give a stir and put the lid on.

Bring to a gentile boil and then turn the heat down to a simmer.

Add the vegan butter.

Leave to simmer for 2.5 – 3 hours. Stir occasionally.
Results
Totally amazing! Every bite was a taste extravaganza. The mock meat cooked to perfection and held together brilliantly. The different mock meat contributed to the overall texture and taste and because of the length of cooking time soaked up a lot of flavours from the Mulled wine. The smoked tofu added that smoky flavour and absorbed the liquid extremely well. The gravy was indescribable because of the exchange of flavours from the mock meats. The root veg were just right, not too soft but just tender enough, and the potato was firm. I really enjoyed dipping the seeded bread into the gravy and washing it all down with a glass of Mulled wine. What a fantastic meal! I can't wait to have Viking Skause again.
Conclusion

I feel confident that this meal would please many meat eaters. The textures and flavours work brilliantly together. The Mulled wine and the fact that it is a Viking dish makes it all the more interesting and fun as a result. The recipe is completely vegan, which is what I wanted, a well as being very versatile and customisable. However, I do think it will be difficult to improve upon. I hope that this catches on and makes meat eaters everywhere feel vegan food is no longer unmasculine for the men or silly.

Literature review
What Viking Diets Were Really Like (2021) YouTube video, added by Weird History. Available at https://youtu.be/cvkkR_RZIsU (Accessed 25/06/22). I choose this because the title promised a glimpse into Viking diets.

Visser, C. (2021) 'Crockpot Medieval Viking Stew', Pants Down Aprons On. Available at https://www.pantsdownapronson.com/crockpot-medieval-viking-stew/ (Accessed 25/06/22). I selected this in the hope it would give me some more ideas on how to prepare the meal, but I did not get much from it.

References
What Viking Diets Were Really Like (2021) YouTube video, added by Weird History. Available at https://youtu.be/cvkkR_RZIsU (Accessed 25/06/22).